These sculptural standing lamps are an elegant way to introduce nature, sculpture, and light into your space. Like all Opiary products, these are hand-sculpted in our Brooklyn studio and fully customizable.
If you'd like to purchase one of our Hoodoo Lights, reach out to us at
info@opiary.com
.
DETAILS
Sold individually.
100 w LED bulb and integrated wall plug. Functional in all weather conditions
MODIFICATIONS
The LED bulb can be replaced with a grow light. Custom size available upon request.

FINISHES
SMALL
Height: 56 in. (142.24 cm)
Width: 8 in. (20.32 cm)
Depth: 24 in. (60.96 cm)
MEDIUM
Height: 72 in. (182.88 cm)
Width: 8 in. (20.32 cm)
Depth: 24 in. (60.96 cm)
LARGE
Height: 86 in. (218.44 cm)
Width: 8 in. (20.32 cm)
Depth: 24 in. (60.96 cm)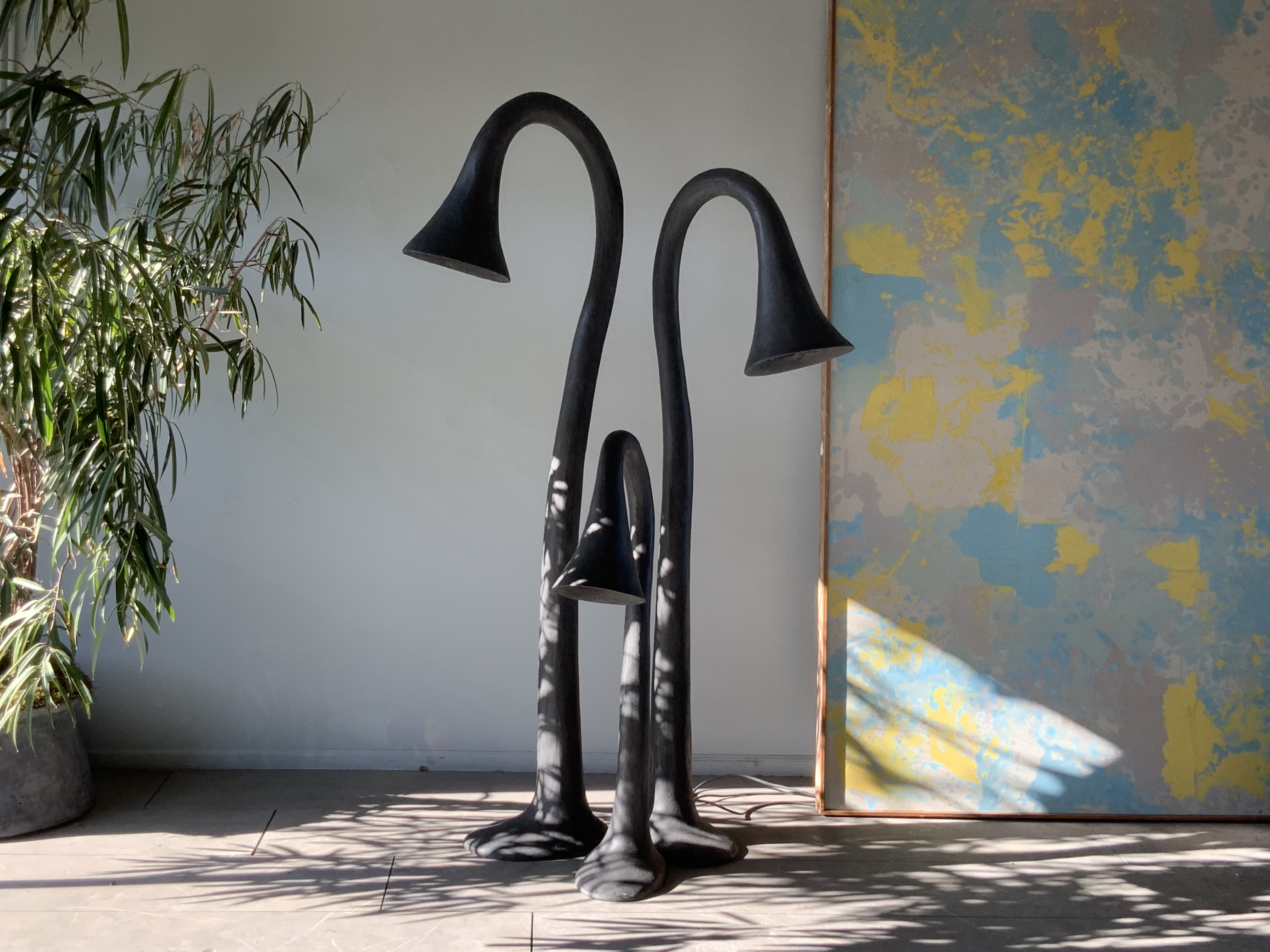 ︎︎︎BACK